John Barber
John and Sarah were married in Guelph on the 15th of May, 1876. After and shortly after his marriage, and supposedly a 'falling out' with his brother, William, on the Everton farm - John bought the old MacDonald farm in the Paisley Block, just west of Guelph. The farm - called 'Elm Lane Farm' - was 100 acres situated at the corner of Paisley Road and Whitelaw Road. He lived there until his death in 1932.
During his lifetime, John was very active in Guelph life and politics. He was on the new Woodlawn Cemetery Board, and was several times its chairman. He was active on the board of the MacDonald Consolidated School, now part of the University of Toronto. He was in charge of the swine exhibit at the Royal Winter Fair, held in Guelph until it moved in the 1930's to Toronto each November.
John Barber was an Elder of the Dublin Street Methodist Church, at the corner of Dublin and Suffolk streets, in Guelph.
John Barber
b. 14 May, 1853, Eramosa Township, ON, Canada
(son of Robert Barber and Harriet Oakes)
d. 29 June, 1932, Guelph Township, ON, Canada
buried: Woodlawn Cemetery, Guelph, ON, Canada
Spouse: Sarah Willoughby
b. 20 March, 1853, Rockwood, ON
d. 9 February, 1943, Atwood, ON, Canada
buried: Woodlawn Cemetery, Guelph, ON, Canada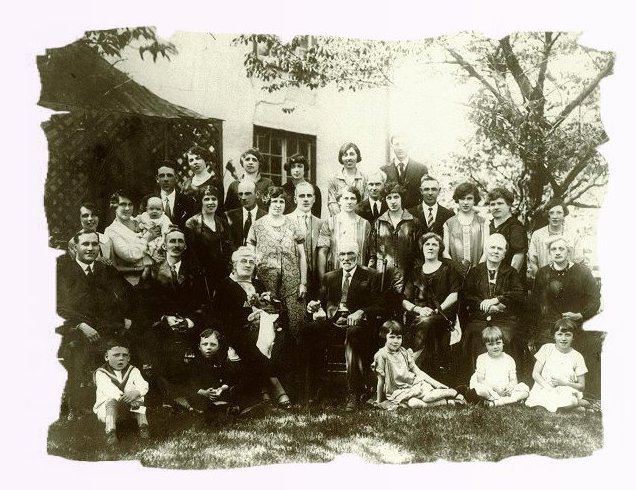 John Barber & Sarah Willoughby - Barber 50th Anniversary Family Picture - Elm Lane Farm, Paisley Rd., Guelph, Ontario
Children:
John William Barber
b. 3 April, 1877, Acton, ON, Canada
d. 2 July, 1952, (Salem) Elora, ON
Alice Roberta Barber
b. 6 May, 1879, Acton, ON
d. 4 Sept. 1940, Guelph, ON
buried: Woodlawn Cemetery, Guelph, ON, Canada
Frances Edna Barber
b. 1 May, 1881, Barber Farm, Everton, Eramosa Township, ON
d. 11 December, 1939, Manor, SK, Canada
b. 7 April, 1883, Barber Farm, Everton, Eramosa Township, ON, Canada
d. 2 April, 1967, Buffalo, New York, USA
Albert Osman Barber
b. 17 March, 1885, Elm Lane Farm, Guelph Township, ON, Canada
d. 16 April, 1889, Elm Lane Farm, Guelph Township, ON, Canada
buried: Woodlawn Cemetery, Guelph, ON, Canada
Sarah Harrietta (Etta) Louise Barber
14 February, 1886, Elm Lane Farm, Guelph Township, ON
d. 4 June, 1973, Guelph, ON, Canada
buried: Woodlawn Cemetery, Guelph, ON, Canada
023347-23 William DAWSON, 39, manager, Puslinch Twp, Guelph, s/o Henry DAWSON (b. East Flamboro Twp) & Louisa STEELE,
married Etta Louise BARBER, 35, Guelph Twp, (res. not recorded), d/o John BARBER (b. Guelph) & Sarah WILLOUGHBY, wtn: Mrs J BARBER & John BARBER, both of Guelph, on Feb 1, 1923, at Guelph
b. 26 May, 1889, Elm Lane Farm, Guelph Township, ON, Canada
d. 22 November, 1967, Burlington, ON, Canada
buried: East Plains United Church, Burlington (Potter plot)
born at Guelph Township, ON, 11 Dec 1896
Tillie Barber
born at Guelph Township, 9 June 189
1 Laura Barber
born at Guelph Township, ON, 11 Dec 1896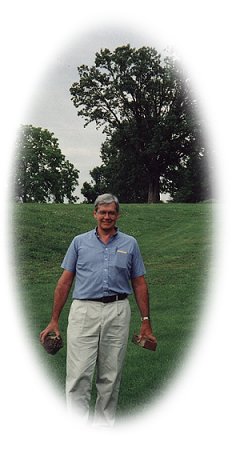 visiting John Barber farm (Elm Lane) on Paisley Road
Freeman Barber at his grandfather's grave (John Barber), Woodlawn Cemetery, Guelph, ON
---
Guelph Township - 1901 Census
Guelph Twp. 1901 - Part 1 - Pg 4
Barber, John ………………………M Head M 14 May 1853 -47 Ont r English Meth Farmer [entry 44 37-37]
Barber, Sarah F Wife M 20 Mar 1853 -48 Ont r Irish Meth
Barber, John M Son S 3 Apr 1877 -24 Ont r English Meth Baker? [unreadable] [wages not listed] (sic: should be John W)
Barber, Alice R. F Dau S 6 May 1879 -21 Ont r English Meth
Barber, Frances E. F Dau S 1 May 1881 -19 Ont r English Meth
Barber, Ettie F Dau S 14 Feb 1887 -14 Ont r English Meth Student
Barber, Gordon M Son S 26 May 1889 -11 Ont r English Meth Student
see next page
Guelph Twp. Part 1 - Pg 5